Refresh
As a relative GoPro newbie, it was nice to be given the option to simplify the user interface (UI) on the Hero 11 Black – and I know that the more seasoned pros around me were equally grateful for the sheer amount of customization options at their disposal. 
I'm referring to the new 'Easy' and 'Pro' modes for navigating the camera's touchscreen controls. The Hero 10 Black didn't make such a distinction, but now users can self-assess their expertise to choose between a simple, point-and-shoot experience or a more hardcore, option-heavy view (one that grants access to bit-rate, color profiles and so on).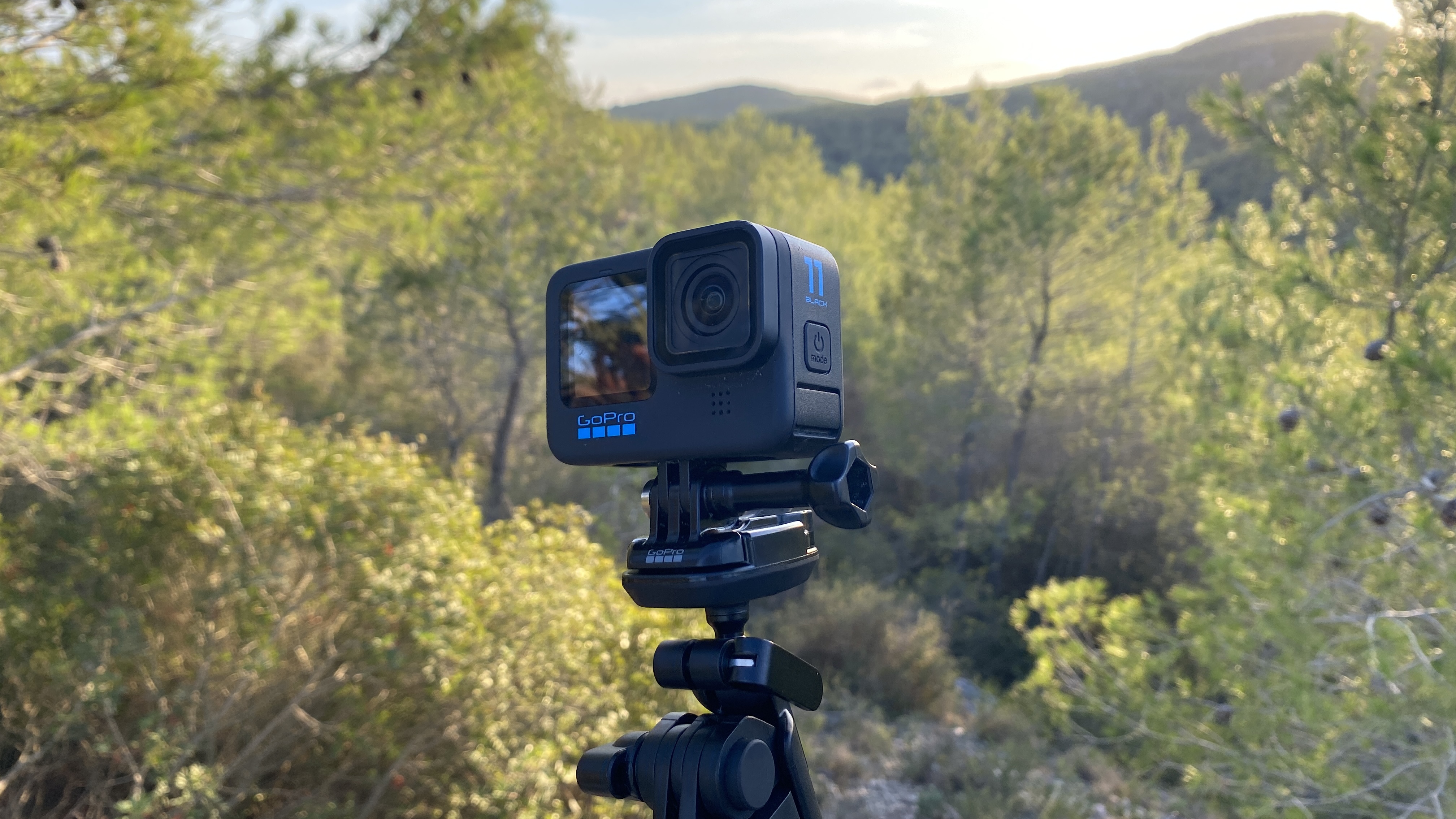 Let's kick off with the physical feel and appearance of the Hero 11 Black. Yes, it sports exactly the same dimensions and exterior design as its predecessor – but this isn't necessarily a bad thing. 
The Hero 11 Black sticks by the dinky size of the Hero 10 Black to remain exceptionally easy to mount on bikes, helmets and the like, while also being solid enough to withstand whatever rocks and knocks you decide to throw at it. 
You'll get the same water-repellent lens coating and scratch-resistant glass as on the Hero 10 Black, and the latter proved particularly effective when I found myself tumbling down a Spanish mountain bike trail (deliberately, you understand…) with the Hero 11 Black mounted to my chest. 
Seriously, this thing is pretty much indestructible.
Hey, action camera fans! Axel here, staff writer at . I'll be briefly stepping in for Mark while he takes a well-earned tea break on this hectic (double) launch day. 
I've just returned from testing the Hero 11 Black in sunny Spain, so I'll be sharing a few of my first impressions about its design, usability and suite of brand new features. Let's dive in.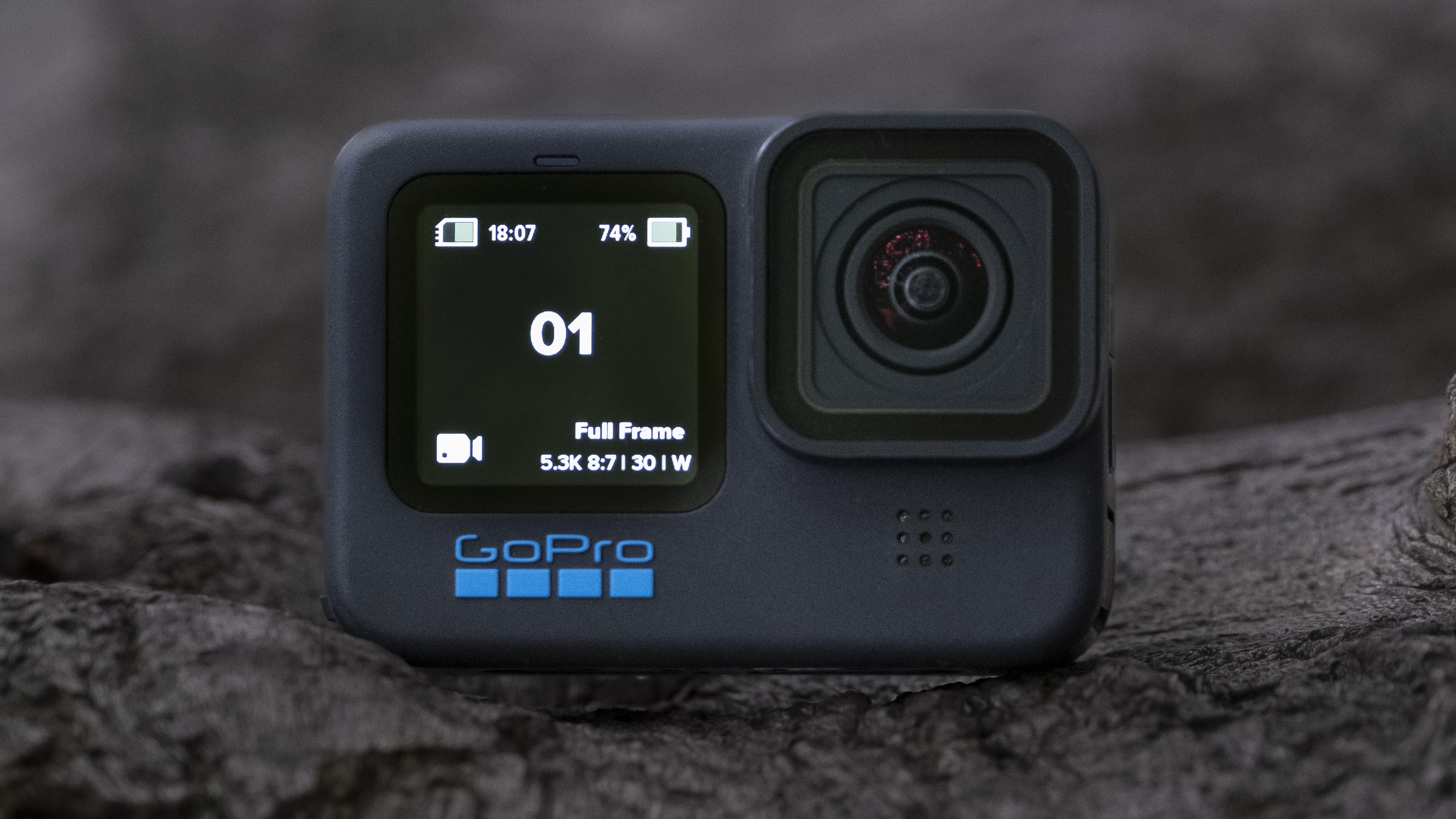 Okay, time to come clean. We have had some quality time with GoPro's new flagship, which you can read about in our hands-on GoPro Hero 11 Black review.
The short summary: the Hero 11 Black isn't a huge upgrade on the Hero 10 Black overall, but does have some key improvements that might be a big deal for you. The main ones are a new 1/1.9in sensor, which is less about improving image quality and more about versatility. 
Because it's almost a square sensor, it lets you export videos in most aspect ratios (including the TikTok and Instagram-friendly 9:16) without any major quality loss. That's because, rather than cropping a vertical portion of a rectangular sensor, you can shoot in 8:7 and use that extra height for smartphone-friendly videos. 
Pretty handy if you regularly post to lots of different platforms. But even if you don't, that extra height also helps deliver a new wider HyperView lens and Horizon Lock in certain modes, which keeps the horizon steady even if you flip the camera around. 
I've enjoyed my time with Hero 11 Black so far, but my colleague Axel has used in more extreme settings that South West London – so I'll hand you over to him now for some extra insight into its new tricks.
GoPro Hero range 2022 prices

| | | |
| --- | --- | --- |
| Model | Price (with GoPro Subscription) | Price (without GoPro Subscription) |
| GoPro Hero 11 Black | $399.98 / £399.98 / AU$649.95 | $499.99 / £499.99 / AU$799.95 |
| GoPro Hero 11 Black Creator Edition | $579.98 / £579.98 / AU$929.95 | $699.99 / £699.99 / AU$1,099.95 |
| GoPro Hero 11 Black Mini | $299.98 / £299 | $399.99 / £399.99 / AU$649.95 |
| GoPro Hero 10 Black | $349.98 / £349.98 / AU$549.95 | $449.99 / £449.99 / AU$699.95 |
Okay, we've pulled together the pricing for GoPro's new 2022 lineup above. As usual, there's a hefty discount if you buy the cameras with a GoPro Subscription – and given you can cancel the subscription at any time, I think that's well worth doing. Just make sure you set a reminder before that year's up.
The Hero 11 Black Mini sadly isn't going to be available until October 25th, which is a shame. But the Hero 10 Black will continue as a current camera with a new lower price of $349.98 / £349.98 / AU$549.95.
The big decision for most will be whether to go for the Hero 11 Black, Hero 11 Black Mini, or Hero 10 Black. It's going to be tricky to give a definitive answer until we've tested a Hero 11 Black Mini, but we have had some solid time with the Hero 11 Black. So it's time to move onto our thoughts on that… 
Ah, the final video is simply a broader Hero 11 Black promo, and a very impressive one it is. Once again, no-one is better than GoPro at making videos that convince me to buy something I don't really need.
The final bit of extra news is the GoPro Hero 11 Black Creator Edition, which is the Hero 11 Black plus a load of vlogging-friendly extras. These include a battery-grip (which promises over four hours of 4K recording) and other extras like a directional microphone, external mic input, HDMI port, LED light and two cold-shoe mounts for mounting accessories.
Basically, it's GoPro's best vlogging setup. But now to confirm the pricing for all of these Hero 11 cameras and how GoPro's new lineup looks…
Hang on, there's one more GoPro about to launch – we've had the Hero 11 Black and Hero 11 Black Mini, what's the third piece of the puzzle?
The Hero 11 Black Mini is here! It's basically a Hero 11 Black without the front and rear displays, which means 5.3K/60p video and 10-bit color depth – pretty impressive, if it doesn't overheat too much.
To keep it small, there are rear mounting fingers and, a slight downside, a built-in Enduro battery. Without screens, a lot will depend on the user experience – GoPro is promising "one-touch simplicity", but I'm looking forward to seeing how well that works in practice.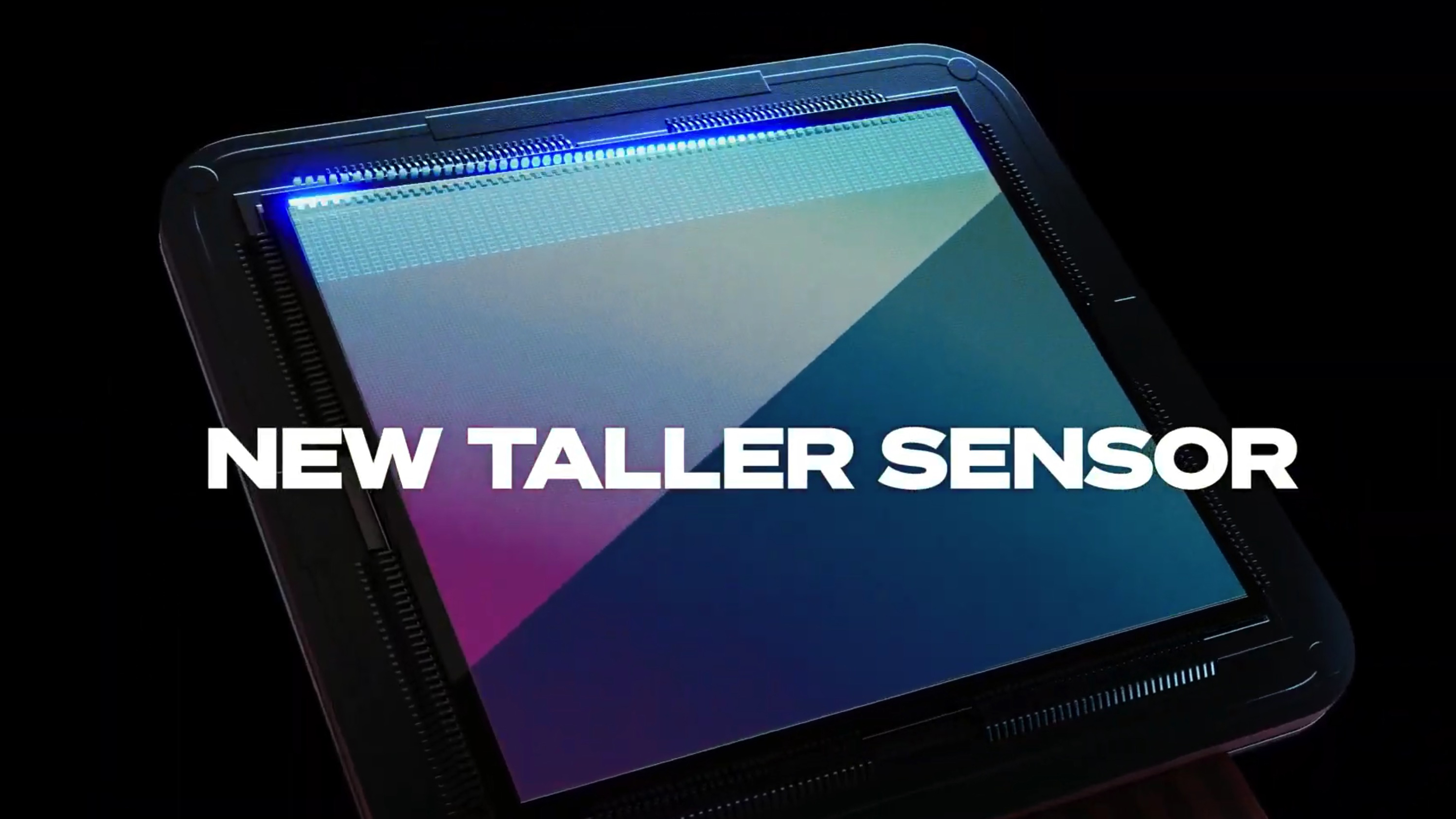 The benefit of that new taller sensor is the ability to reframe shots in different aspect ratios for social media, for example 9:16 for TikTok. Pretty handy that you don't have to flip the camera round, like the Osmo Action 3.
But wait, what about the Hero 11 Black Mini? There's a separate livestream about to start – we'll see you there!
The Hero 11 Black is official. The headline news: a new taller sensor, a new HyperView lens and, yes, 10-bit color. That cheers is the sound of color graders rejoicing.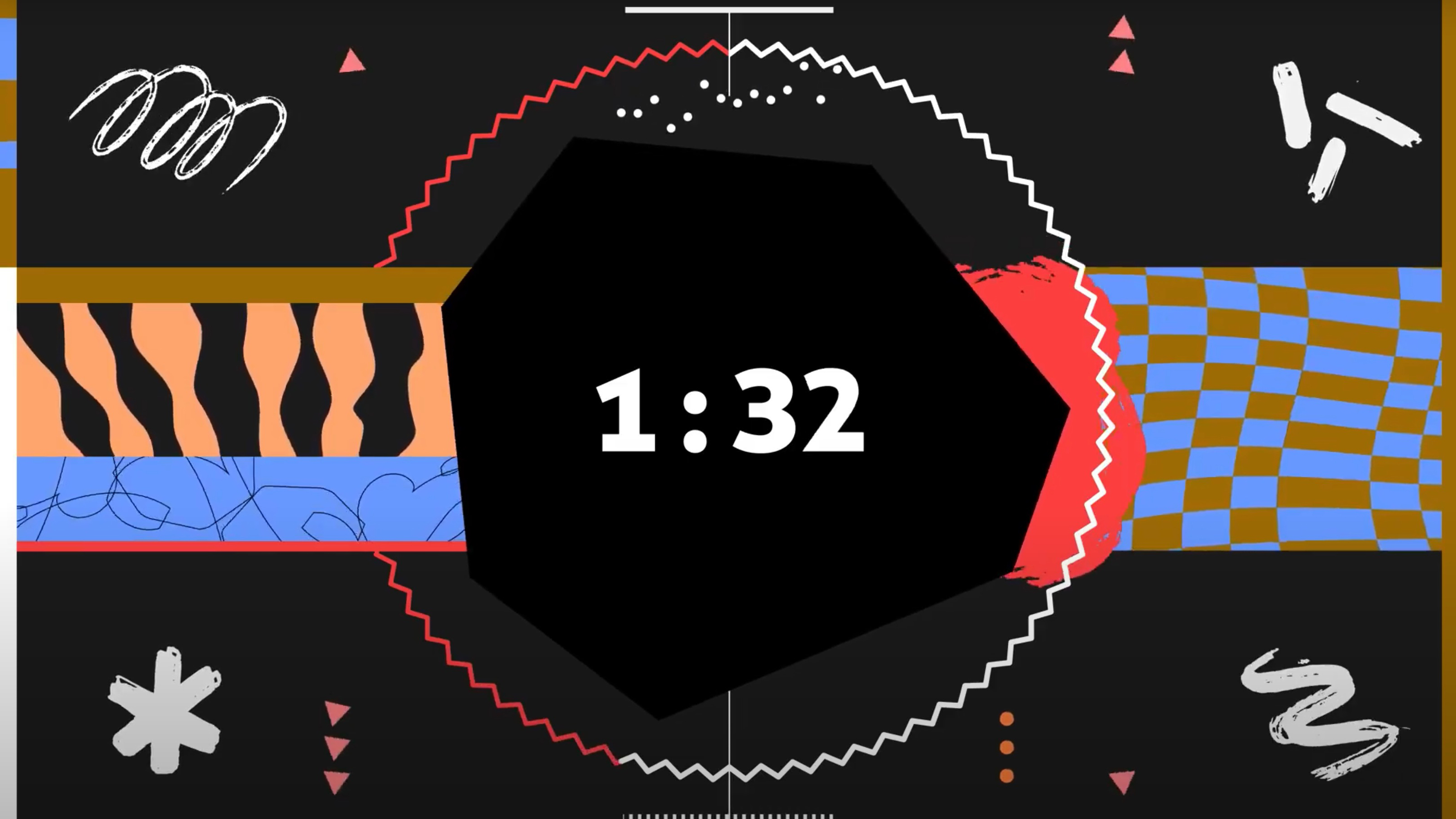 Time to sneak into that 'meeting', we're almost ready to go now.
GoPro's livestream will be kicking off in three minutes at the page above. There are three big things I'm looking forward to finding out.
Firstly, will GoPro go with a new sensor on the Hero 11 Black? History suggests not, as GoPro traditionally gives each of its sensors three generations before replacing them – and the Hero 10 Black's Sony IMX677 sensor has only been in two GoPro models. Then again, the leaks suggest a jump to a new 27MP chip.
Secondly, has GoPro done anything to improve the heat-handling of its cameras? Some users reported users with overheating in more challenging modes, particularly without any airflow. I never experienced that with the Hero 10 Black, partly because I mainly tend to use action cams outdoors – but it'll be interesting to see if GoPro addresses it.
Lastly, how much will the GoPro Hero 11 Black Mini (if that's what it's called) cost? If it performs like a Hero 11 Black without the screens, and dips significantly below $300 / £300, it could be very tempting indeed. Not long to find out now.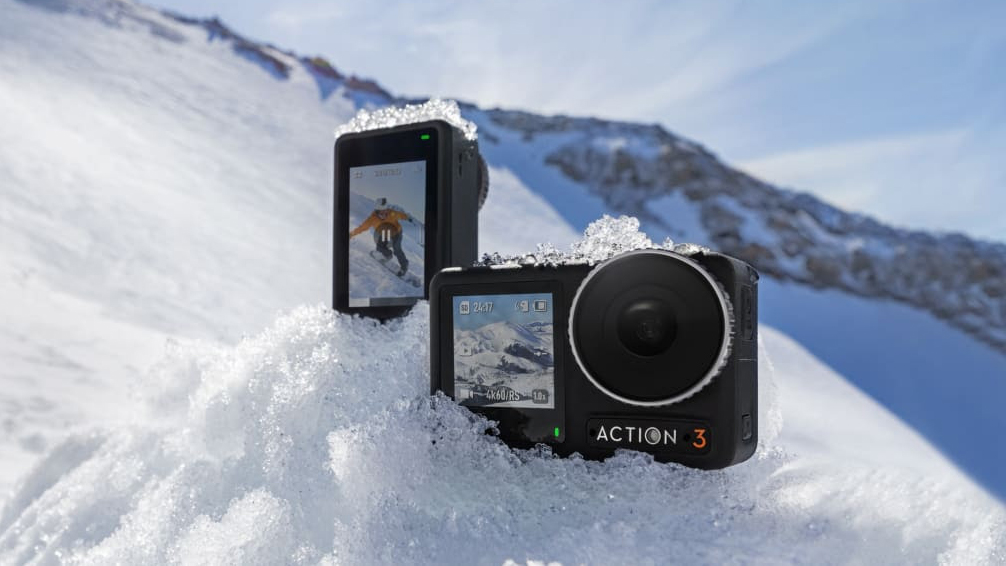 One more crispy DJI Osmo Action 3 photo, before we move onto the smaller matter of the GoPro launch.
DJI's action camera can apparently handle temperatures as low as -4F degrees and has no overheating limits when shooting 4K/60p. That's something I'll definitely look forward to testing next to GoPro's new Hero 11 range.
Talking of which, there's just 15 minutes to go until we see GoPro's response. It's like the tech world equivalent of a UFC Octagon in here today.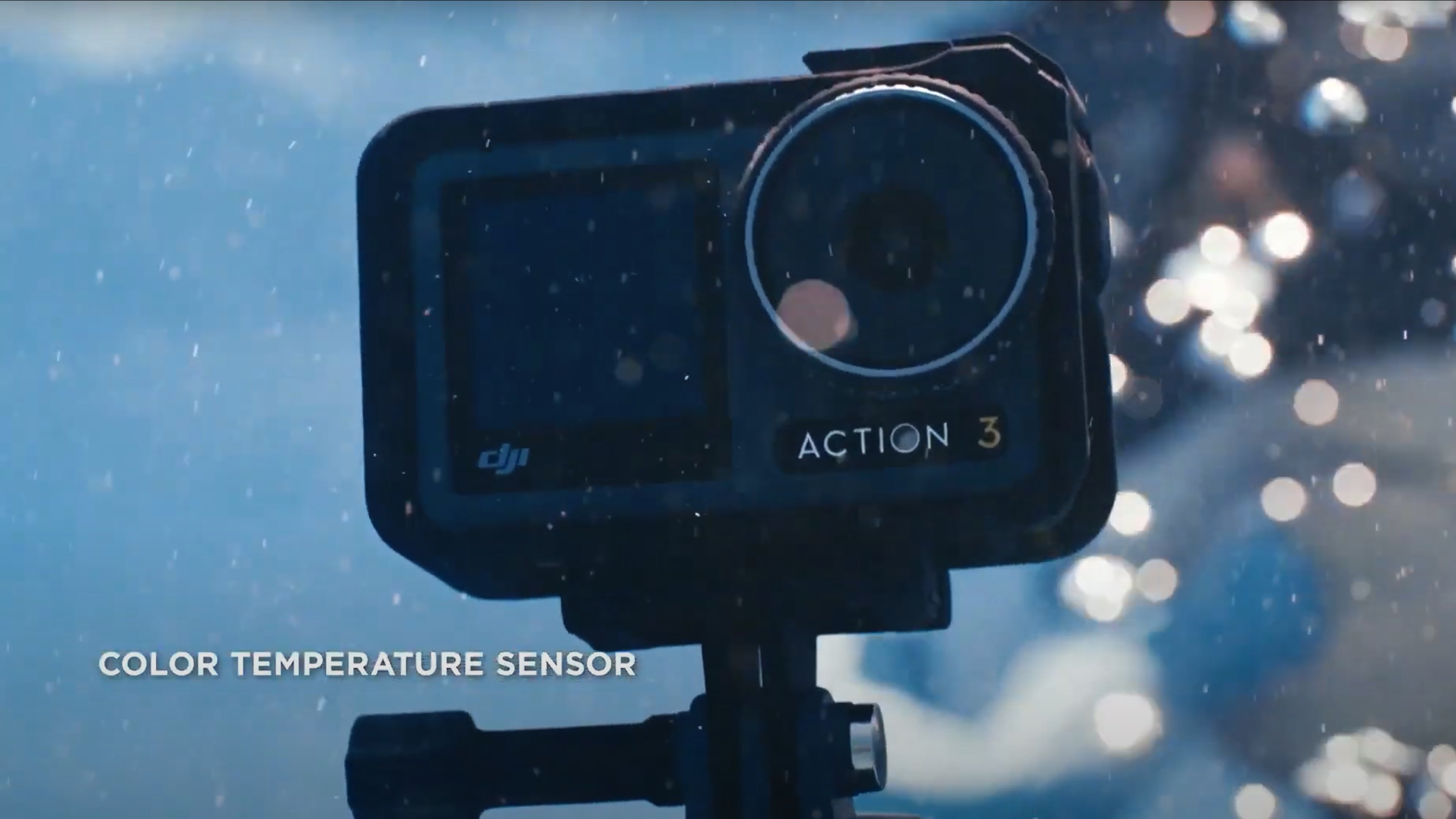 Another nice touch on the DJI Osmo Action 3 is that its front screen is touch-sensitive, letting you tweak settings without needing to flip the action cam round.
This makes a lot of sense, as I've spent a lot of time flipping GoPros around to change the digital lens or frame-rate. On the downside, there's probably a good chance of touching it accidentally, so we'll have to see how well it works in practice.
DJI is also making a big deal of the Action 3's color management, particularly for shooting underwater. Not something I do a whole lot, but could be important to keen divers and swimmers.
Sensor: 12MP 1/1.7-inch CMOS sensor
FOV/focal length: 155-degrees/12.7mm
Max photo resolution: 4000 x 3000
Video: Up to 4K 120fps (16:9)
Stabilization: RockSteady 3.0
Leveling: +/-45º up to 4K, 360º up to 2.7K
Front screen: 1.4-inch, 320×320
Rear screen: 2.25-inch, 360×640
Here are the official specs of the DJI Osmo Action 3. A couple of things stand out. Firstly, it's waterproof down to 16m without a case, which beats the current GoPro Hero 10 Black. It'll be interesting to see if GoPro responds to that in, ooh, 40 minutes or so.
The Osmo Action 3 also offers a wider angle of view than any GoPro, with a 155-degree lens – that works out as 12.7mm, in 35mm terms. So that could be another point of difference with the Hero 11 Black, particularly if you like to get a lot in shot. But we'll have to wait to see what tricks GoPro has up its sleeve.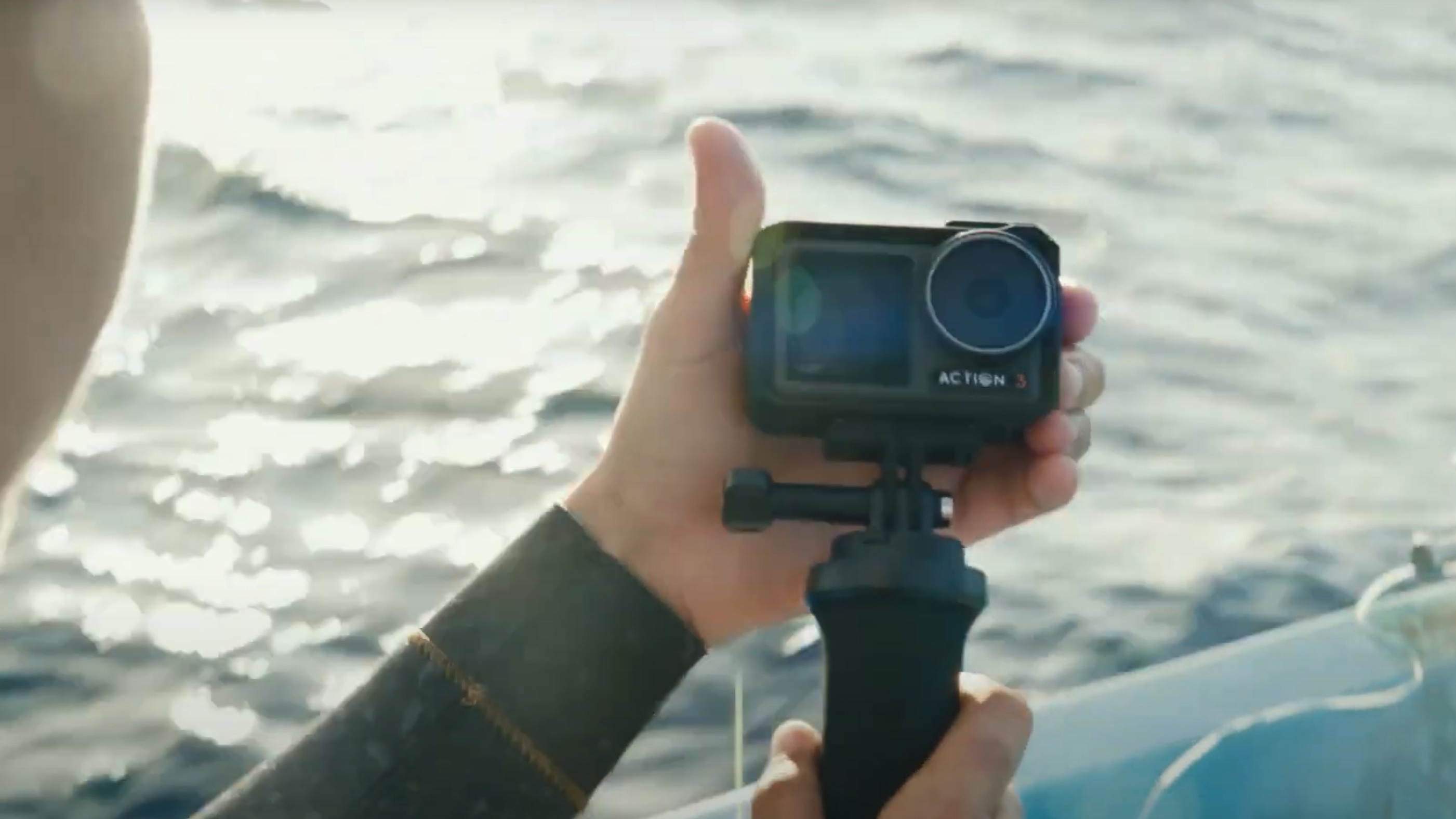 Okay, you can buy the DJI Osmo Action 3 (opens in new tab) right now for $329 / £309 for its base package. There's also an Adventure Combo ($439 / £399), which includes two batteries, a battery case and an Insta360-style 1.5m extension rod.
Interestingly, the DJI Action 2 is still on sale, so the Osmo Action 3 is a new alternative rather than a replacement. The two cameras share the same mounting system, so that makes sense. First blood, DJI.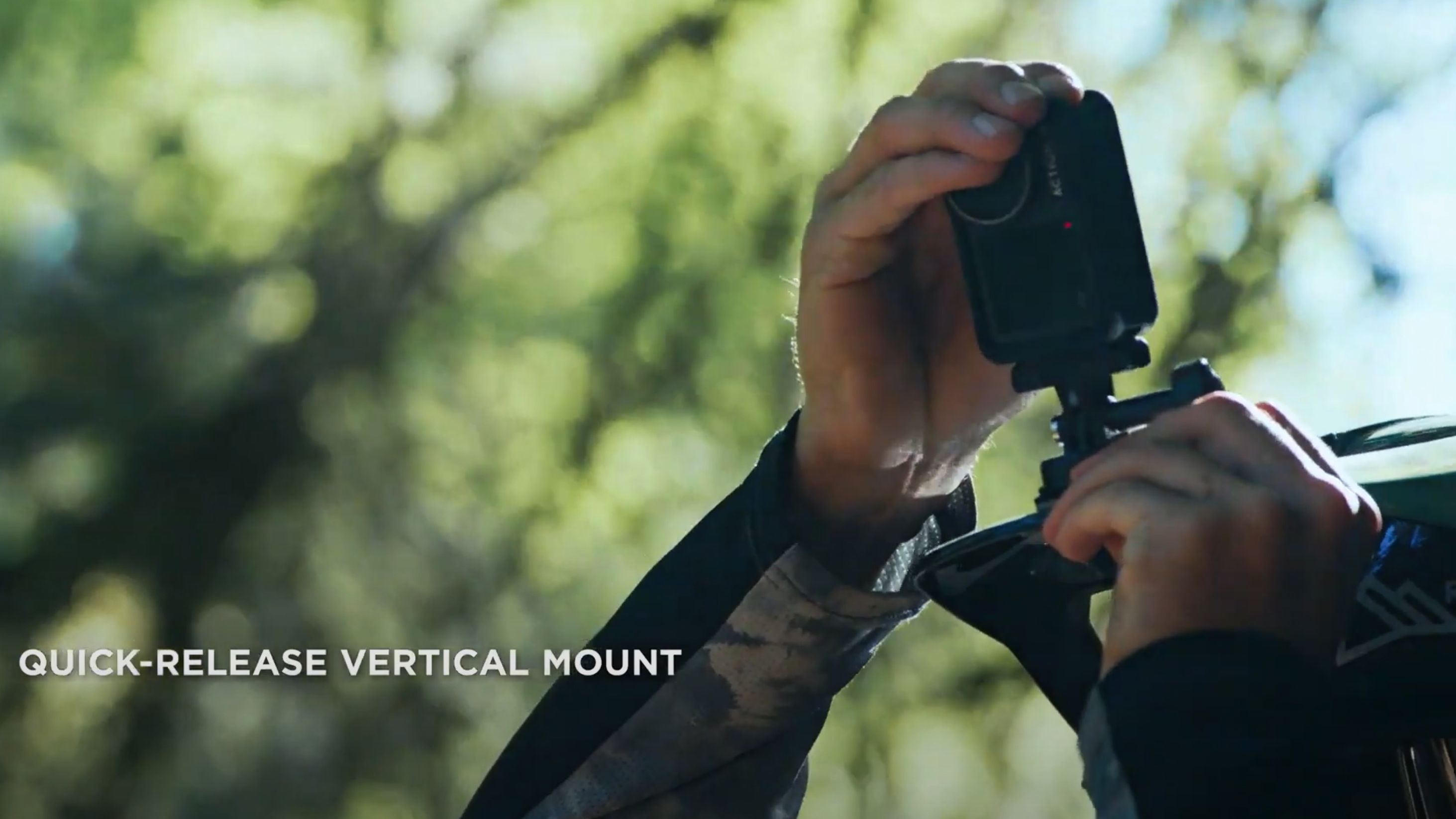 That was short and sweet – the DJI Osmo Action 3 is official. Perhaps the biggest news is that it has the same mounting system as the DJI Action 2, which is a combo of magnets and clamps.
This is great as it means avoiding fiddling with screws like on GoPros. It looks like you can flip the Osmo Action 3 into vertical orientation quite quickly, too. As expected, RockSteady 3.0 and HorizonSteady stabilization are included, as is an impressive-sounding 160-minute battery life. Now just to confirm pricing…
Ooh, some more GoPro Hero 11 Black Mini images have just leaked courtesy of WinFuture (opens in new tab).
It certainly doesn't look as small as the old GoPro Hero Session, but that has the makings of a popular action cam if it doesn't have any issues like overheating.
But anyway, back to DJI for its Osmo launch…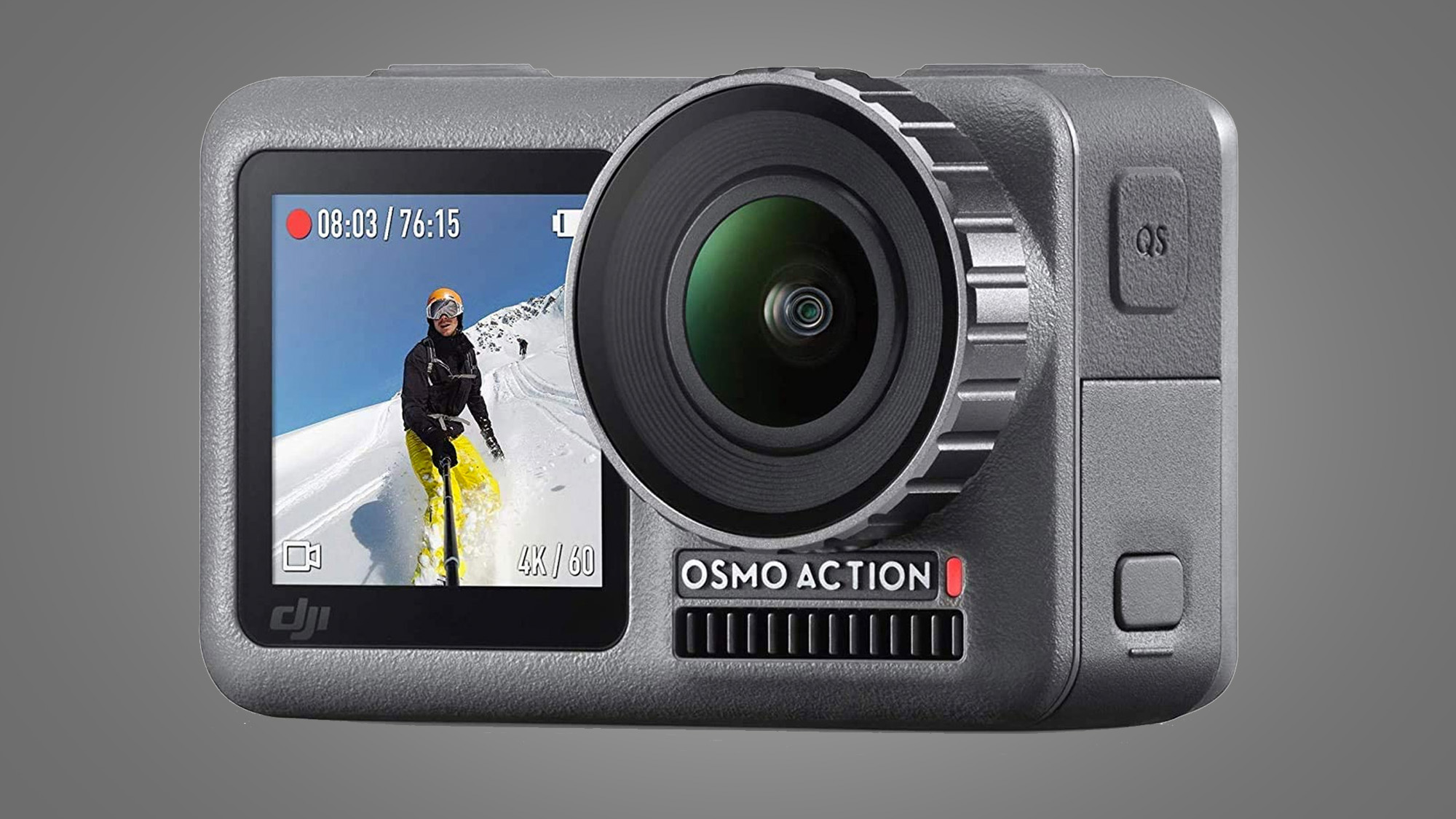 With only seven minutes to go until DJI's launch, it's time to talk Osmo. I really liked DJI's original Osmo Action, which beat GoPro to the punch in delivering a front-facing screen to help you see what you're filming.
It seems from recent leaks that DJI's about to announce a DJI Osmo Action 3. Last year, it went for an unusual, modular approach with the DJI Action 2, which has its good points but also has overheating limitations.
What's interesting to me is whether the Osmo Action 3 is a replacement for that model – and perhaps an acceptance that its design was just a little too radical – or a a more standard GoPro-rival to sit alongside it. 
My money's on the latter, given the Action 2 is relatively new, but we'll find out for sure in a matter of minutes.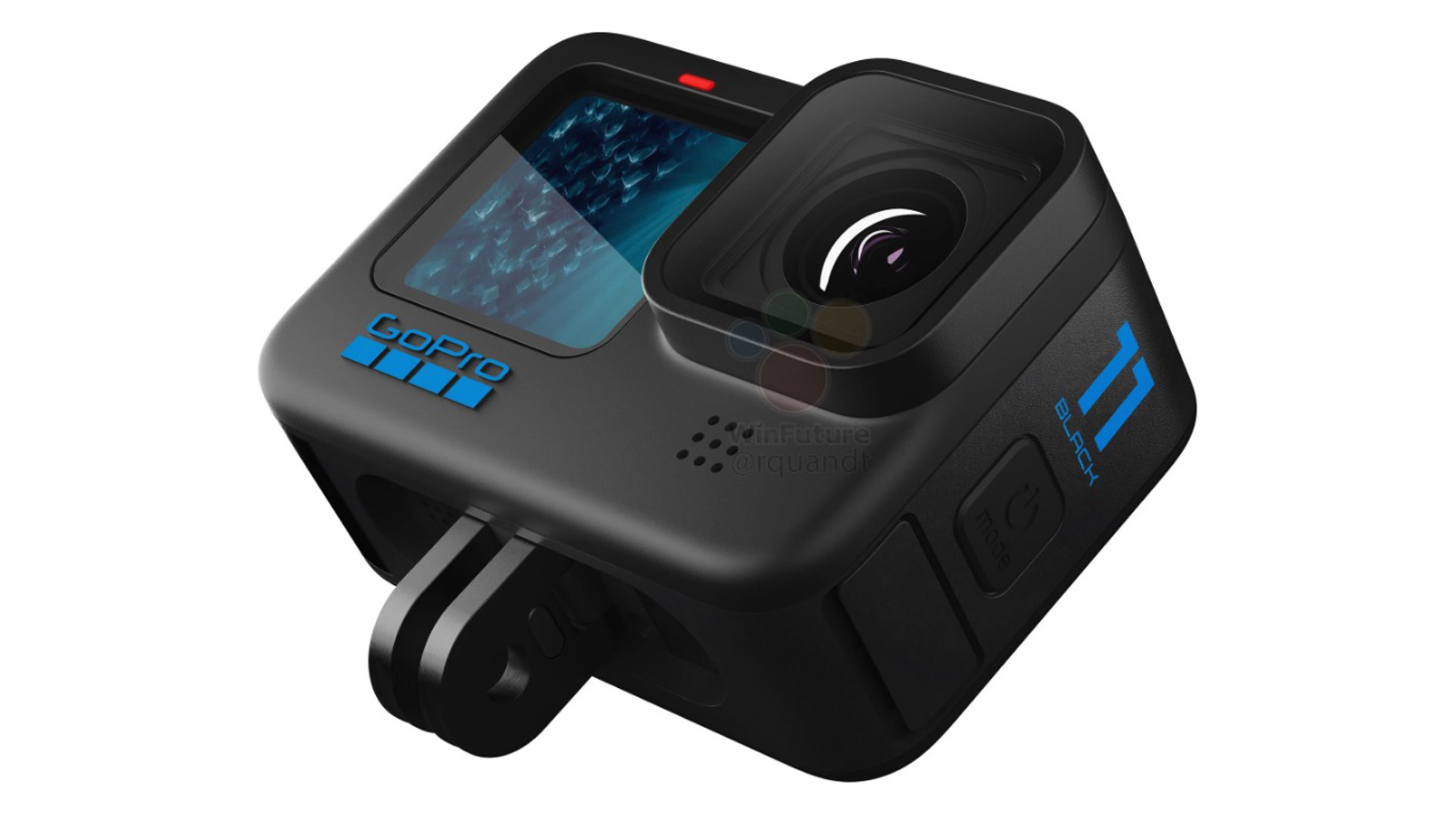 Some might find it disappointing that the Hero 11 Black looks almost identical to the Hero 10 Black, at least in WinFuture's leaked images (opens in new tab). If those images are correct, then it's hard to see any physical changes from today's model, which itself was almost identical to the Hero 9 Black, barring a tougher lens.
But I'm not so bothered. While it'd have been nice to see a innovations like an edge-to-edge display or even a second lens, GoPros are practical, pocketable tools. And any additional features will likely have knock-on effects to battery life and usability. 
For me, the classic Hero design is now tough to improve on. But I'm really interested to see what's changed inside – and also how much GoPro has managed to squeeze into that mini version. If there aren't too many compromises, and it's cheaper than the Hero 11 Black, it could become GoPro's most popular model.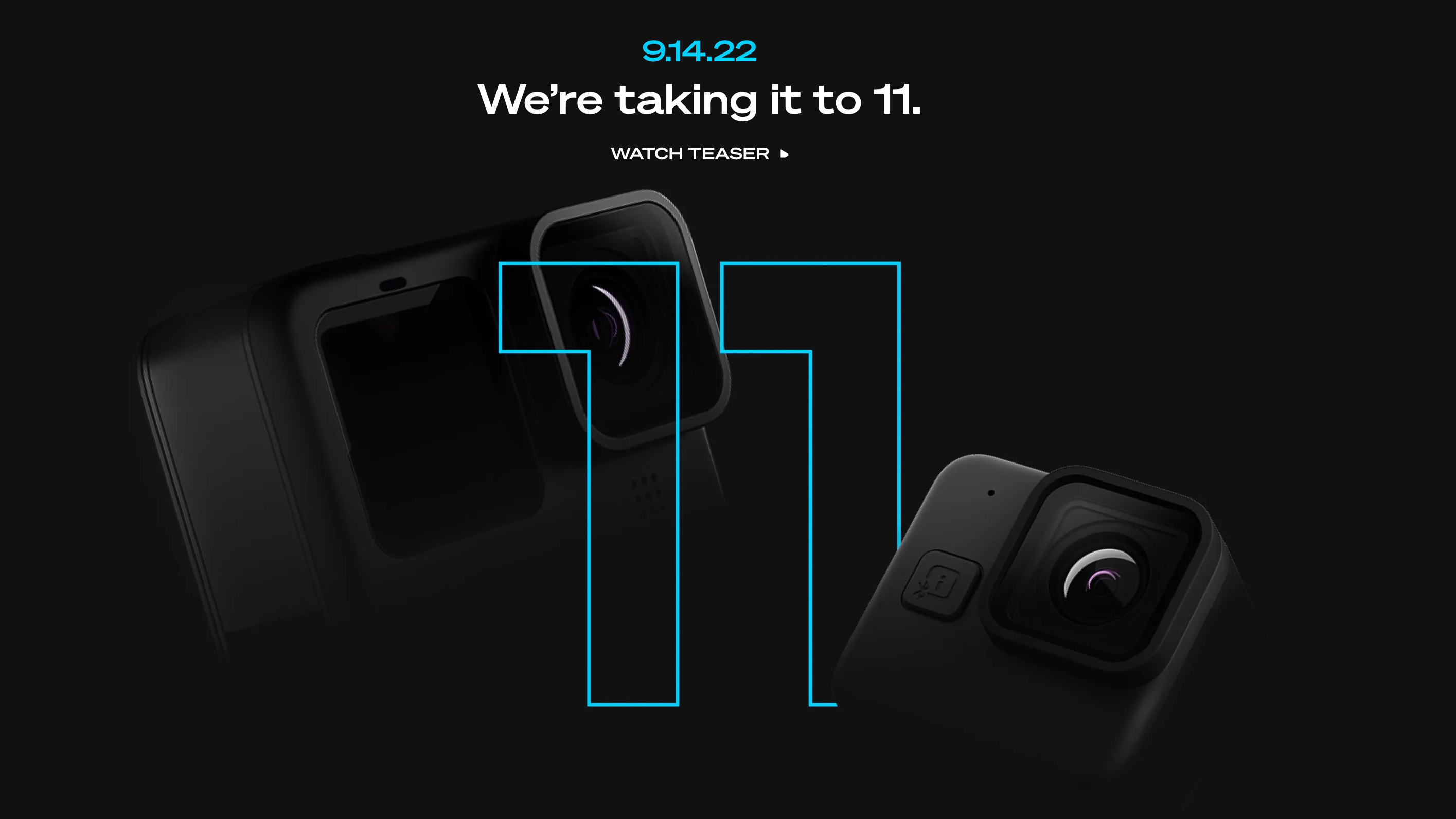 Okay, that's enough misty-eyed nostalgia for now. What exactly are we expecting to see from GoPro and DJI today?
GoPro is expected to overhaul its action cam lineup in quite spectacular fashion. The launch teaser it released yesterday shows two cameras under the Hero 11 name – a standard model that looks similar to the Hero 10 Black and a smaller one that looks like the rumored Hero 11 Black Mini.
This would be the biggest change to GoPro's lineup for a few years. The Mini, which has appeared in leaks from WinFuture (opens in new tab), would presumably be the new entry-level Hero model. Or could the current Hero 10 Black get a price drop and take that title instead? We'll find out in just under an hour and a half.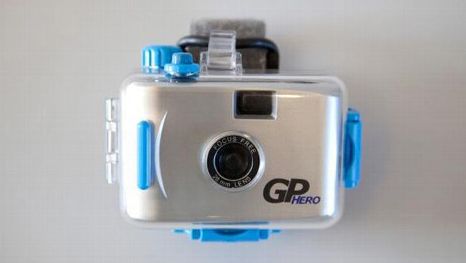 It's fair to say that GoPros have come a long way in the 20 years since the company was founded. Above is the first GoPro from 2005 – incredibly, it was a disposable 35mm film camera stuck inside a waterproof case.
There was no video recording and you had to wind it on manually. It simply came with strap for surfers to mount it on their wrists. There's quite a leap between that origin story and the astounding promo videos GoPro makes today, which for me is a little part of their charm.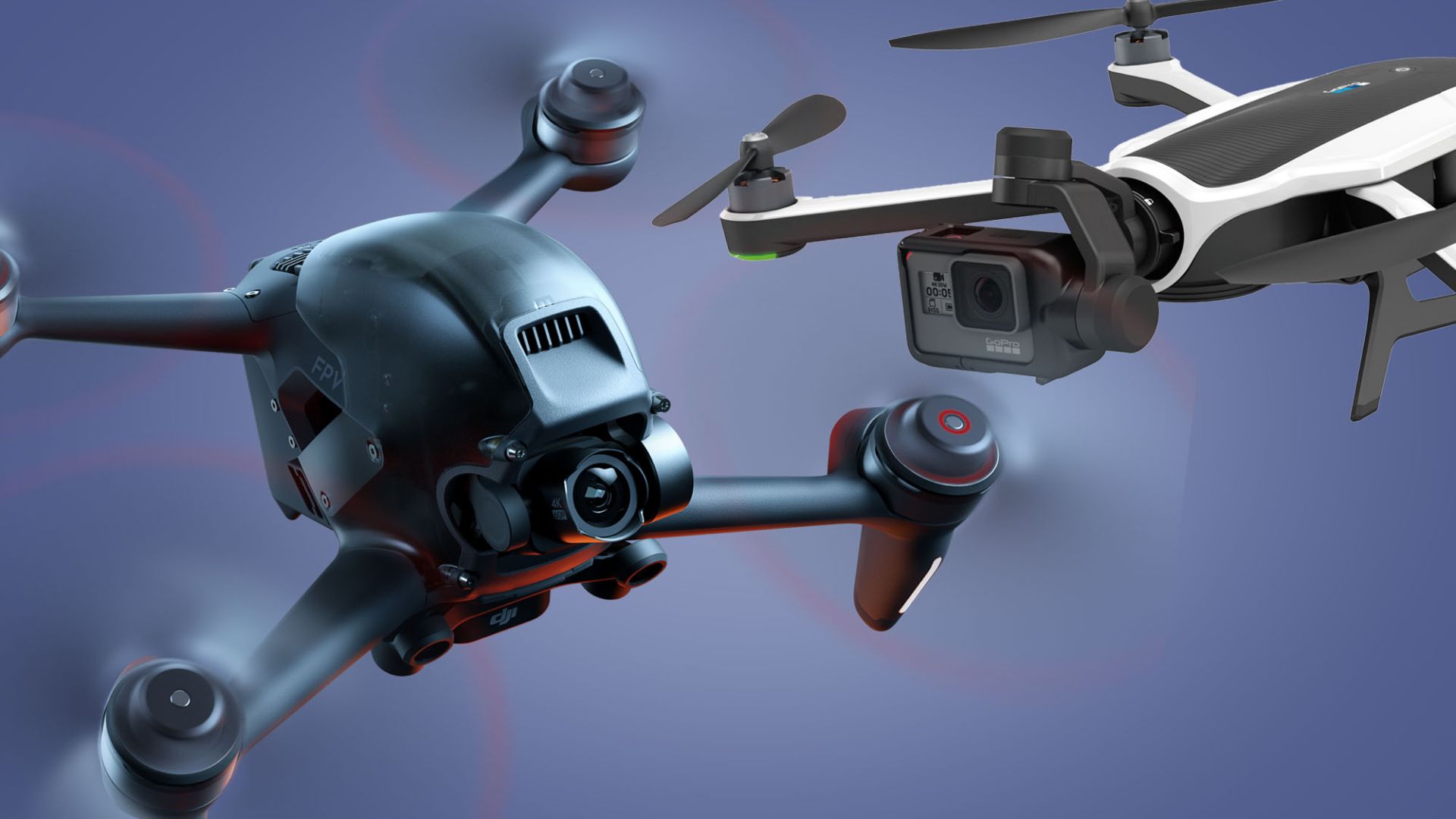 So why are GoPro and DJI launching new action cameras within an hour of each other today? The backstory is pretty fascinating. The two companies have been on a collision course ever since GoPro made the ill-fated decision to enter the drones space with the GoPro Karma (above right) seven years ago.
Back then, DJI's Phantom drone didn't have its own camera, but was compatible with GoPros. So the two companies discussed teaming up to make a drone. DJI founder and CEO Frank Wang revealed this in a 2015 interview with Forbes (opens in new tab) (opens in new tab), revealing that negotiations stalled because GoPro "treated us like the original equipment manufacturers". 
With DJI "not willing to be someone else's accessory", the two companies went their separate ways – and have been competing head-on ever since. GoPro's Karma drone was a disaster, but it's now making action cams like the Hero 10 Black Bones for drones. And DJI is making drones, like the DJI FPV above, and also action cams, like the one we're expecting to see today just an hour before GoPro's launch. 
It's getting feisty – and that's both fun and good for anyone who's looking to buy an action cam.
On paper, GoPro's launch is likely to be the bigger of the two. That's because its teaser poster shows two Hero 11 Black action cameras, including a new smaller model that could be the rumored Hero 11 Black Mini.
You can tune into the official launch today at the YouTube page above at 9am EDT / 2pm BST / 11pm AEST. It's likely to be a pre-record rather than a live event, but given the amount that's expected to be announced, it'll be well worth sneaking off to a 'meeting' to tune in.
For a primer on all the rumors, check out our GoPro Hero 11 Black round-up. It also contains our wishlist for GoPro's next flagship, which I'll be ticking off or marking in red pen during the launch, like a gadget exam moderator. 
Okay, first up – let's confirm when and where you can tune into these two big GoPro and DJI launches.
DJI has sneakily scheduled its action camera launch to take place one hour before GoPro at 8am EDT / 1pm BST / 10pm AEST. You can watch its big reveal at the YouTube page above. 
For a taster of what's to come, check out our DJI Osmo Action 3 rumor round-up. Spoiler alert: it's expected to be an updated version of its original DJI Osmo Action from 2019. But surprises are always possible with DJI.
Hello, I'm Mark ('s Cameras editor) and I'll be leading you through what is probably the biggest ever day for action cameras. That might sound like industrial-strength hyperbole, but I've been covering and using action cams for several years since the Hero 6 Black. And I've definitely never seen two launches this big take place within an hour of each other. 
It's going to be a fun day, particularly as there's a tasty 'GoPro vs DJI' sub-plot going on. Stay tuned for regular updates, as I'm going to delve into the backstory of why these two camera giants are seemingly taking each other on, UFC-style, on the same day. Then as the launches approach, we'll dig into the rumors to see what we're likely to get and how they compare.