Update
Hey hey hey…wait a minute before you get involved like the rest of the internet did and think this is a real picture of the iPhone doing a funny thing to mask the link between the notch and the pill.
It's since been debunked, and it's clearly not an iPhone – there are plenty of random phones like this coming out of Asia, and it's an easy thing to create.
That said, it's an interesting talking point. Remember when Apple released the iPhone XS and made some funny images for the wallpaper to hide the notch in the promotional materials? Could it do the same with this notch, making it able to separate?
I can't see it happening, but it might allow for a more immersive experience. Then again, five minutes after using the iPhone X in portrait, I found that I stopped seeing the notch anyway, so maybe it's not an issue…
A great Tweet came from SunriseToSunset – and it put me firmly in my seat:
@superbeav in your recent article you posted an hour ago you stated that the iPhone 14 will be the star of the show this year. I doubt it. It has the older specs while the promax and pro will be the real starsSeptember 5, 2022
View more
This is a debate that has been going on for quite some time, ever since smartphone makers started making more powerful or larger versions of the 'flagship' phone.
For me, the iPhone 14 will still be the 'star' of the show in terms of popularity. It will still be the most searched device and will likely be the one with the most sales.
But personally, I'm more interested in the 14 Pro Max and 14 Plus (if it comes along) – the bigger phones with the best battery are up my alley, and probably many others too.
Will the Pro steal the show? In terms of updates, I think it certainly is… but other than that, I still think the iPhone 14 will be what most will want to know about.
OK, so this isn't strictly about the iPhone 14, but the new lock screen in iOS 16 seems to be a big part of what will make the iPhone 14 Pro look so good in always-on display mode.
The fact that portrait photos will go behind and above the clock and other widgets looks pretty cool – I kind of agree with Marques Brownlee in this regard:
But modern phones will also get this update from Apple, so maybe it won't be the iPhone 14 win… but there will be a big focus on that at the event, I'm sure.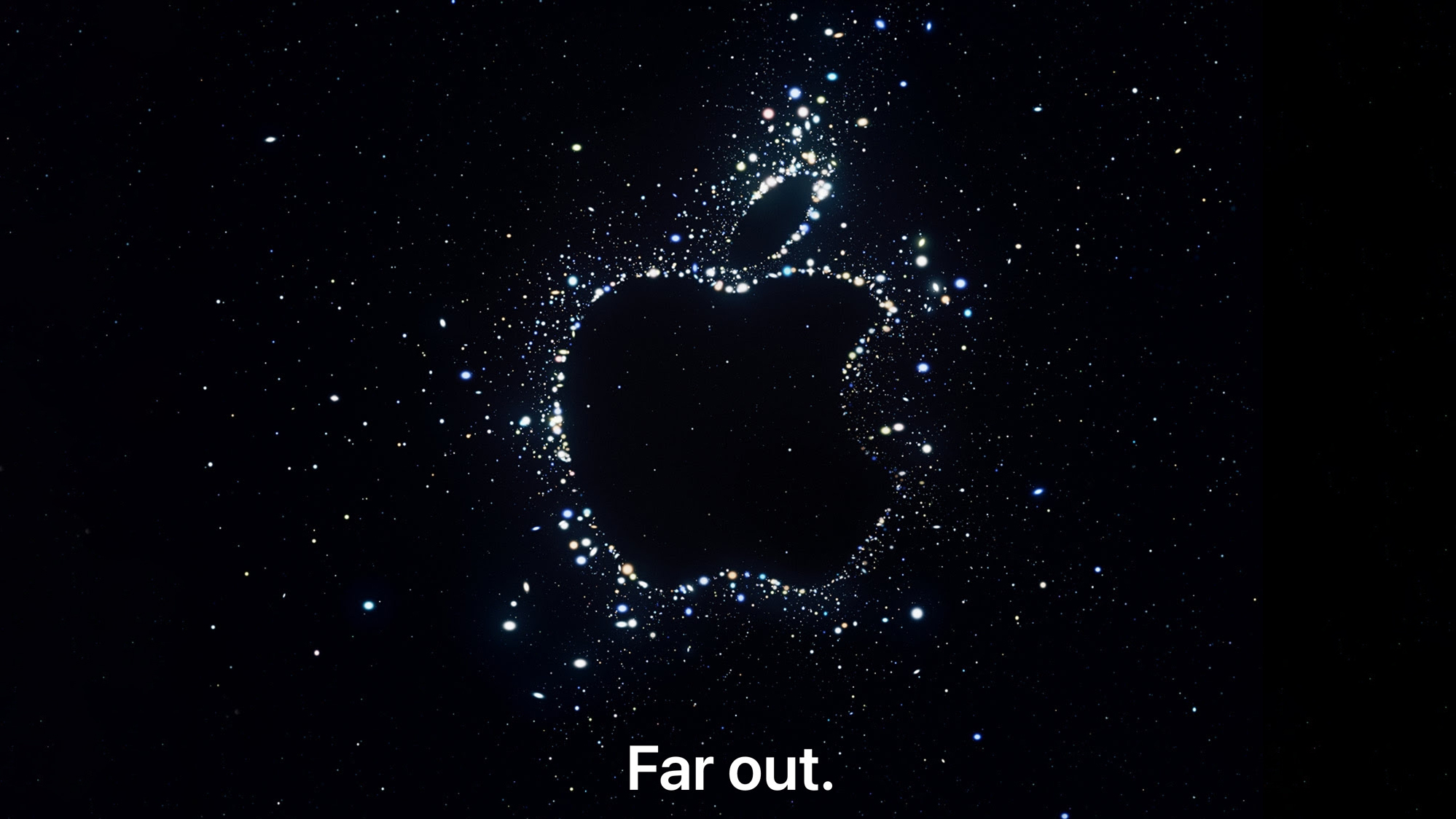 Here's an interesting question from our phone writer Tom Bedford: What does this Far Out invite really mean?
I won't spoil his piece, but basically he suggests that Apple is finally going to get involved in astrophotography… like, able to take better pictures of the moon.
This will require good computational photography, aka Apple using the iPhone engine to improve photos, but the brand loves to say how good its Neural Engine is at things like this… and it's exactly the sort of thing I can see happening. .
It's a good analysis, especially when you look at the invite. Then again, it looks like Apple just takes a photo and a set of words from two separate bags and then sends out invitations to the world's media to conjecture…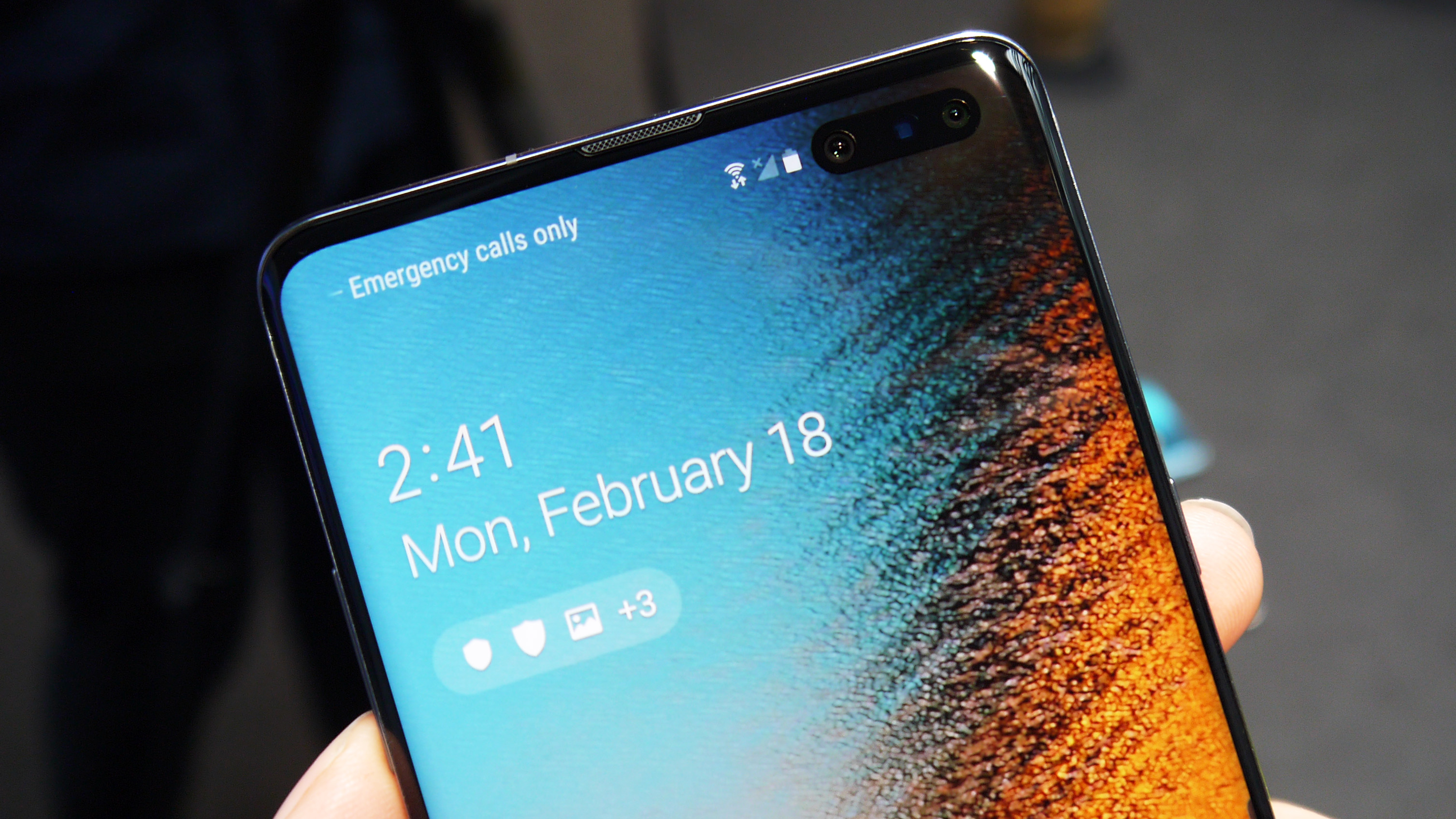 Hang on Gareth – isn't that a photo of the 2019 Galaxy S10 5G? Well, yes… yes, it is.
Why is it relevant? Because that's the expected shape of the notch on the iPhone 14 Pro and 14 Pro Max when they appear in a few days.
Most leaks in the run-up to this release have suggested that Apple will have a pill-shaped hole for the sensors, with the camera perforated on the side.
This really pissed me off, as you can see its asymmetrical nature would have really bothered me.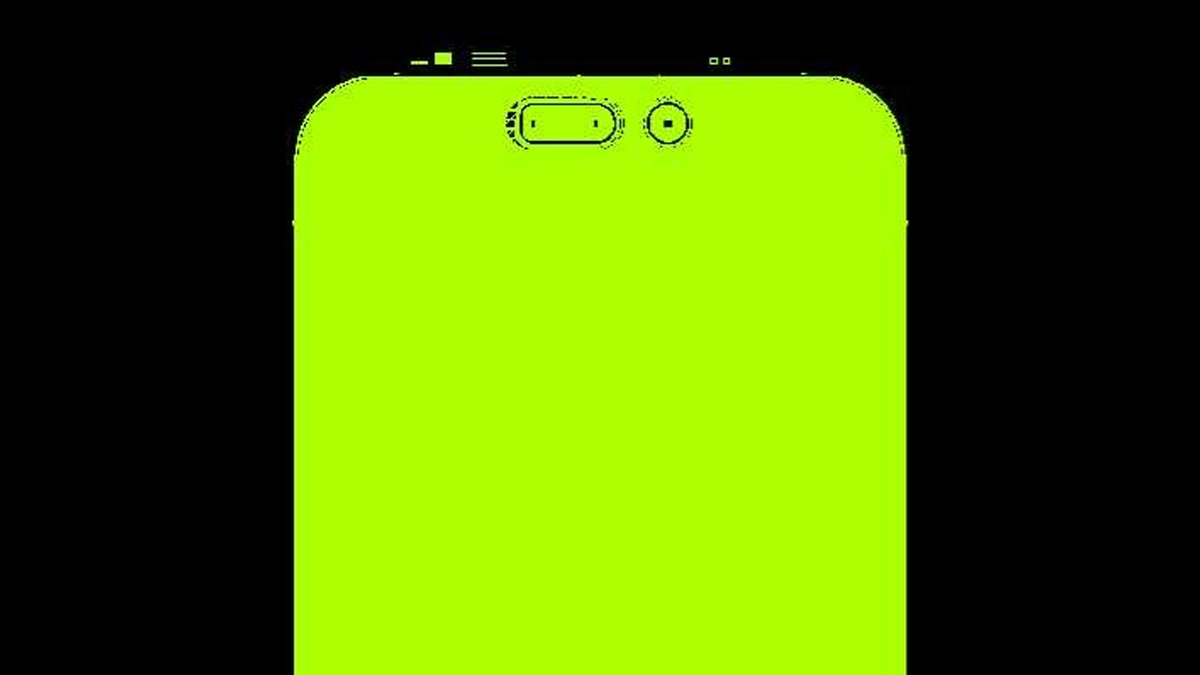 But the latest leaks suggest it will be a single diamond shape in the center of the screen, which will be much more aesthetically pleasing. I'm not saying it will look like Goodbecause the conversation suggests that the icons on the left and right will still push against the sides like it's a notch.
Will it look good? I hope to be holding one in a crowded staging area in 52 hours… I'll let you know.
While we're talking about battery life, let's take a look at this little nugget from Mark Gurman, a respected journalist. from who Turn on Newsletter always have interesting updates on what's coming from Apple.
This time he talks about how the iPhone 14 Pro and Pro Max go have bigger batteries, because of the new Always-On displays that Apple will almost certainly bring to these phones.
Yes, these are features that Samsung and many other Android rivals have had for years and years – but this is rumored to be achieved through Apple adding a new feature to the OLED displays it uses, reducing the refresh rate to 1Hz (like at, one update per second) as with the Apple Watch 7.
This is a good move to allow the battery life to not be massively downgraded (Samsung believed its always-on display consumed 1% more battery per hour, but I think it will be even more efficient in the Apple version) and still add a really valuable new resource.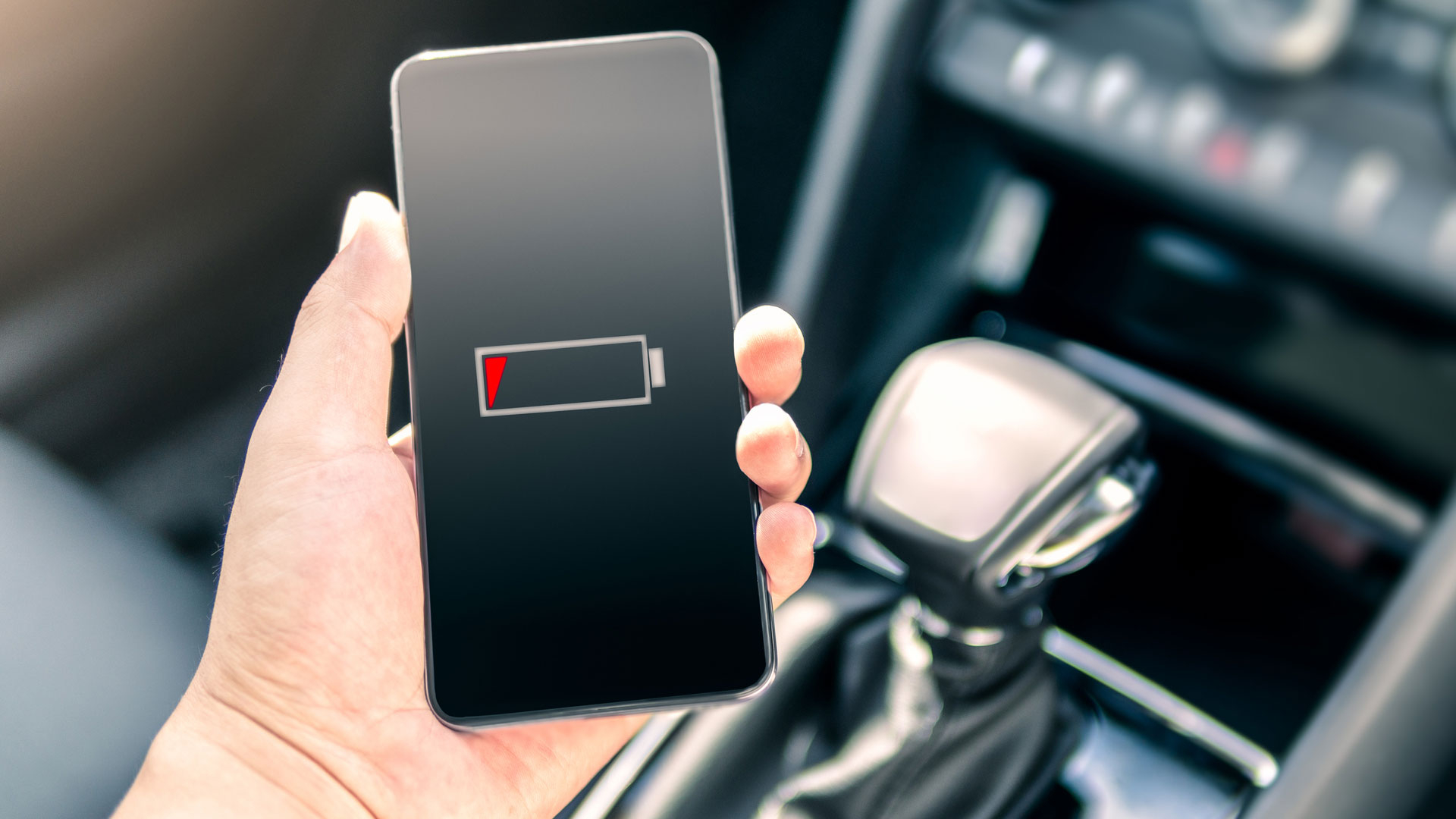 What's really bothering me about this 'leaked' list is that it shows battery sizes. If this really was a leak from Apple itself – perhaps one that was sent as embargoed marketing material – it wouldn't have this information.
Apple will obviously be collaborating with major third-party vendors on things like cases and things like that, ahead of launch. But I would never release the iPhone 14 battery size as it wouldn't make a difference – so I feel this document is an aggregation of the leaks posted online at the moment.
That said, the battery sizes are fitting with what we expect: the iPhone 14 Pro will have a larger power unit than the 13 Pro, adding an extra 200mAh, but the iPhone 14 Pro Max will stick with something similar to the iPhone 13 Pro Max.
And while, again, we shouldn't read this leak as gospel, I really hope the iPhone 14 Plus matches the battery size of the iPhone 14 Pro Max – this is a phone that will be cheaper but still have the gargantuan longevity it came with. the new iPhone 13 range last year.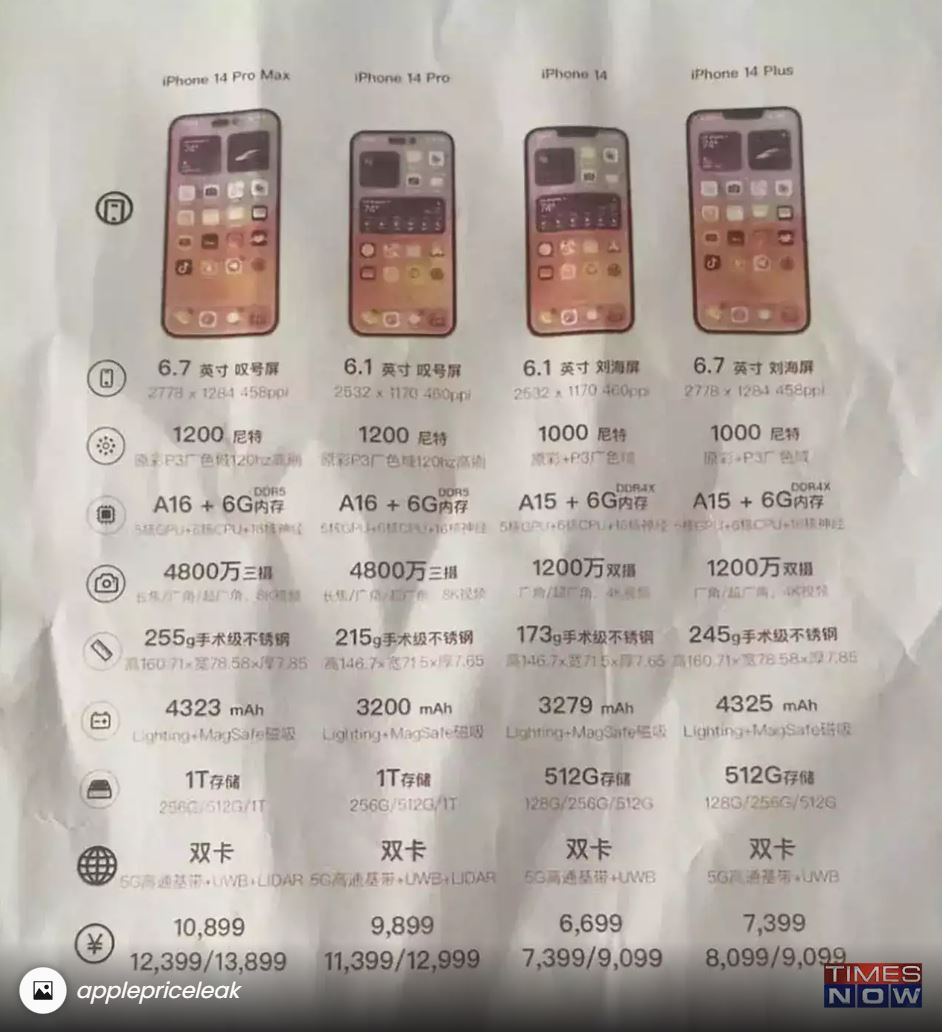 OK – I have a hot 'leak' to talk to you about. TimesNowNews (opens in new tab) in India… and I'll warn you, there are a lot of things here that are making me question how legitimate this is.
However, the list – which has no source other than applepriceleak (and it's unclear which forum this username is from) – touches on a lot of things we'd expect, so it's an excellent starting point.
The first thing you'll notice is that the iPhone 14 Plus is being mentioned over the iPhone 14 Max… that's the strong rumor at the moment, that Apple is going to split the name to avoid confusing things between this larger phone and the iPhone. 14 Pro Max.
But that's not why I'm confused…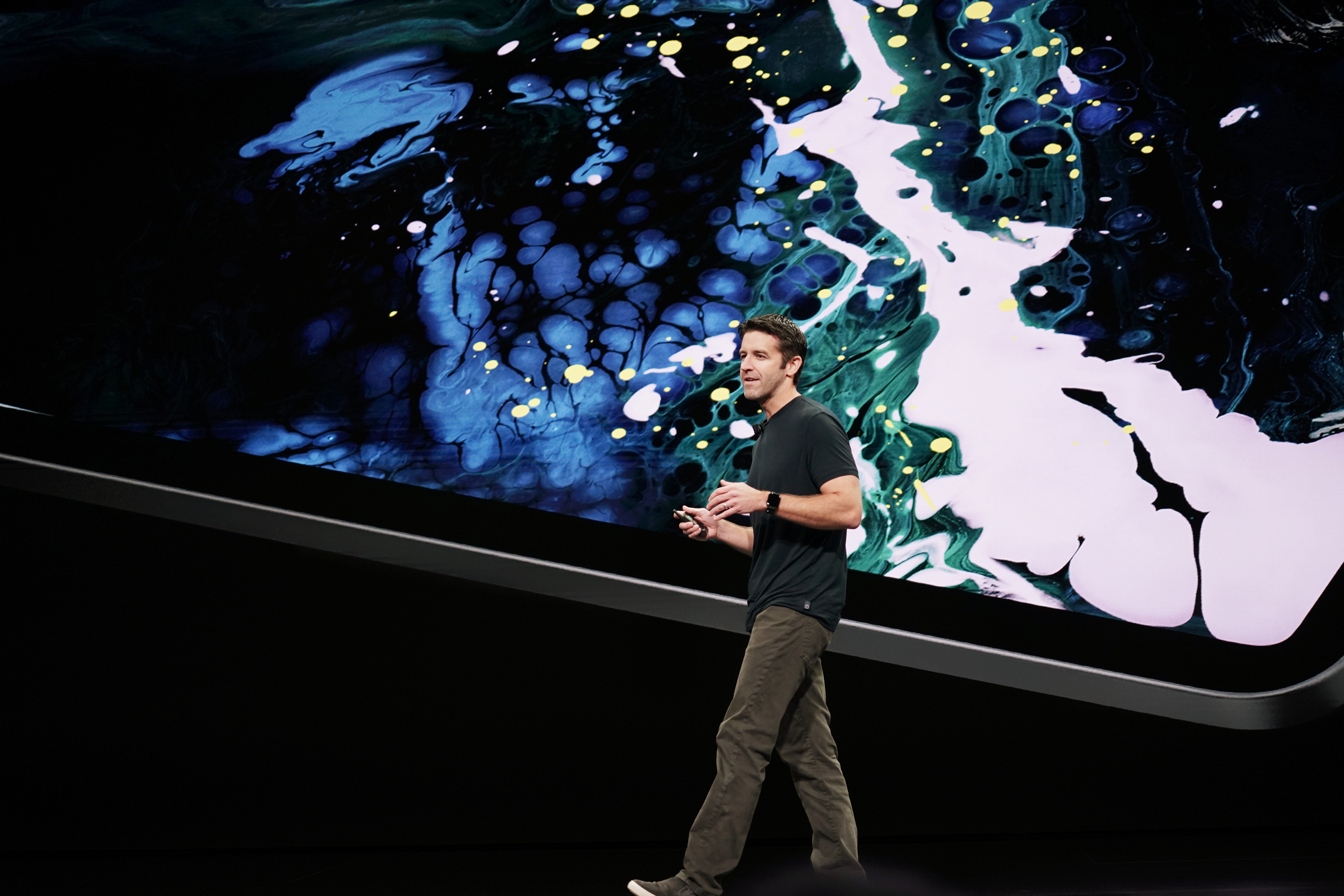 Okay, let's get down to business. What's the first thing you're interested in about the new iPhone 14?
Are you annoyed by battery life? The sharp sides too steep? Are you waiting for bigger screens or less notch? We've spent the last 15 goddamn months analyzing rumors about this muthaflippin phone, and we have a pretty good idea of ​​what's to come.
But as I said in the introduction – this is all about you. Tweet me and I'll respond, based on 's analysis, right here and now.