D23 Expo 2022 is in full swing, and the second day of Disney's biggest fan event is bringing some potentially spectacular announcements and reveals for fans of Marvel, Star Wars and 20th Century Studios to enjoy.
With the first day of D23 Expo 2022 revealing new projects in the works at Pixar and Disney's Animation Studio, today (September 10) was about Disney's two biggest franchises – the Marvel Cinematic Universe (MCU) and Star Wars – and one of its most notable film studios in the 20th century.
From announcements about Phase 4 of the MCU and Phase 5 of Marvel, to new Star Wars movies and movies from 20th Century Studios, the second day of D23 Expo 2022 should deliver the goods. Hopefully, superhero movie reveals, Disney Plus show reveals, and trailers will be just the beginning, with various casting announcements also likely to be part of the proceedings.
Stick with for the next two hours as we bring you the biggest and best announcements from Day Two of D23 Expo 2022.
Andor: Final trailer released ahead of launch
Andor, the upcoming Star Wars series that debuts on Disney Plus on September 21, received a final trailer as part of a small panel at D23 Expo 2022.
The 90-second teaser, which you can see above, gives a stunning glimpse into the most mature Star Wars TV show yet, but plenty of action, tense drama, and complex relationships on display in the footage.
"This is like a 12-episode movie," Diego Luna, Andor's lead actor and executive producer, told D23 attendees. "It's a gigantic film." If it's as good as it looks and sounds, we might have a new number one Star Wars show on our hands.
Andor launches with a three-episode premiere exclusively on Wednesday, September 21.
Willow: 'epic' fight scenes teased and new trailer released
Willow, the Disney Plus TV sequel to Lucasfilm's 1988 fantasy film, got an intriguing update during the showcase.
Erin Kellyman, who plays Jade on the Disney Plus show, said fans can expect some "epic" fight scenes, while Christian Slater (Mr Robot, Archer) has been confirmed as part of the series' cast.
Finally, a magical but foreboding new trailer was released, which provided a better look at the adventure Willow (Warwick Davis) and her band of followers will go on to save the world once again.
Tales of the Jedi: First trailer and release date revealed
A six-part short story series, Tale of the Jedi sees Star Wars return to its Clone Wars animation style.
The trailer, which provides an exciting look at what we can expect from the miniseries, appears to fill in some backstory details about key Star Wars characters, including Ahsoka Tano and a young Count Dooku. According to creator Dave Filoni, three of the shorts will expand Ahsoka's journey from her home world to the iconic Force wielder we know she is.
Finally, an official release – Wednesday, October 26 – has been confirmed for the series of shorts, which will premiere on the streamer that day.
The Bad Batch season 2: January 2023 release confirmed
It's been a long time since we've received concrete news about the second season of The Bad Batch. But speaking during the showcase, Dave Filoni confirmed that the animated series will return to our screens on January 4, 2023. The episode premieres on that date as well, while the series will contain 16 episodes in total.
New Ahsoka and Skeleton Crew Details Revealed
More details have been revealed for other upcoming Star Wars live-action shows such as Ahsoka and Skeleton Crew.
According to Jon Favreau, Ahsoka will be Dave Filoni's "magnum opus", while the idea for Skeleton Crew was formed during Favreau's time working on Marvel's Spider-Man films alongside Jon Watts. Watts directed all three MCU films for the webslinger and will serve as showrunner for Skeleton Crew.
A first image of Jude Law's character in Skeleton Crew has also been revealed, which you can see above (thanks to Total Film for the screenshot). Speaking about the show, Watts simply said, "It's a show about a group of kids who get lost in the Star Wars galaxy."
The Mandalorian season 3: first trailer revealed
Not to be outdone by its contemporaries, The Mandalorian season 3 was also part of the showcase – and the entire cast was in attendance.
Teasing what fans can expect to see from Moff Gideon, the play's villain, in the show's next installment, Giancarlo Esposito told attendees, "You haven't seen Moff be vulnerable before… figuring out what comes next." It looks frighteningly intriguing. Meanwhile, Katte Sakhoff, who plays Bo-Katan, revealed that she's seen footage from Season 3, calling it "crazy".
Oh, and to give us a taste of what we can expect, a first teaser for season three has also been revealed. Suffice it to say: it feels as drama-packed, action-packed, and thrilling as we remember the show was. No official release date has been revealed, but the teaser confirmed that season three would arrive sometime in 2023. In our eyes, the sooner the better.
Indiana Jones 5: First trailer shown in the showcase
The first trailer for Indiana Jones 5 debuted at Saturday's presentation, but it hasn't arrived online yet.
Still, we received some information about what was shown. The teaser is said to contain many high-octane sequences, including high-speed chases on planes, boats, and one on horseback in a subway tunnel.
Oh, and there's a scene where Indy uses his whip against multiple enemies holding weapons. Also, Sallah (John Rhys-Davies), Indy's friend from Raiders of the Lost Ark and The Last Crusade, is back for the fifth and final film.
Director James Mangold, iconic actor Harrison Ford and co-star Phoebe Waller-Bridge were on hand to show the first teaser for the film. Ford was notably emotional during and after the screening, according to attendees, before telling the audience, "We have a really human story to tell, as well as a movie that will kick your ass." I hope it's better than Indy 4 was!
Black Panther: Wakanda Forever, the next Marvel movie that will hit theaters, was first shown during the Marvel Studios presentation.
Director Ryan Coogler was also on hand to deliver some exclusive footage to attendees, with a new teaser showing a scene from the film itself. According to those in attendance, the footage shows Queen Ramonda giving a powerful speech to the United Nations about other countries trying to steal Wakanda's stockpile of vibranium. It's a moment interspersed with footage of mercenaries trying to break into Wakanda's laboratories to steal the precious metal, but they are stopped and incapacitated by Dora Milaje. That will teach them.
Other footage reportedly showed Riri Williams/Ironheart flying through the sky and antagonist Namor showing off his superhuman strength in a fight against M'Baku, whose staff breaks against Namor's flexed arm. Meanwhile, there was a brief blink of an eye and you'll miss the moment with Michaela Coel's new character Aneka.
It is unclear whether the teaser will be released. But with Wakanda Forever less than two months away from release – it will be released on November 11 – we expect to see the new trailer soon, regardless of whether this scene is posted online.
Ironheart: first teaser shown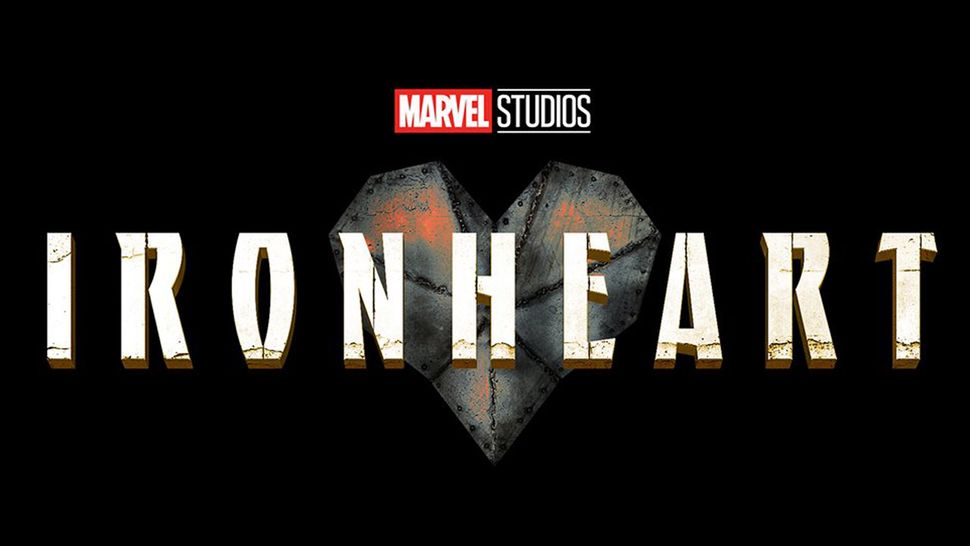 Ryan Coogler didn't finish when the Wakanda Forever portion of the panel ended. The director is also an executive producer on Ironheart, Riri Williams' upcoming show on Disney Plus, so he remained on stage – and was joined by co-star Anthony Ramos, no less – to tease a first look at the superhero series.
Ramos, who plays someone named Parker Robbins, aka the supervillain known as The Hood, was described by the actor as a "complex guy" with a bit of good and bad in him. He'll also be dealing with the dark magical arts, which will put him on an interesting collision course with the more tech-oriented Riri Williams, played by Dominique Thorne.
Again, no word on whether this teaser will make it online. Regardless, the show is still filming in Chicago and Atlanta ahead of a late 2023 release.
Ant-Man and the Wasp: Quantumania: New Details Teased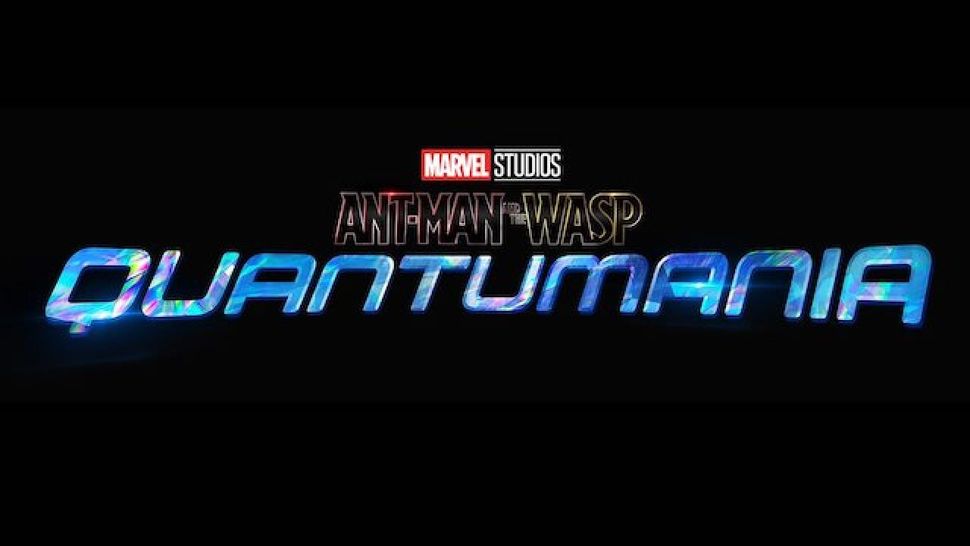 Ant-Man and the Wasp: Quantumania will be the first project in Marvel's Phase 5 line, with the film hitting theaters in February 2023.
Speaking as part of this segment, star Paul Rudd said, "This is unlike anything you've ever seen, certainly from Ant-Man and the Wasp. This thing is bananas." Rudd goes on to praise the role of Jonathan Majors in the film, with the actor continuing to play Kang the Conqueror and his many variants – the first we saw at the end of Loki's first season.
Meanwhile, Marvel Studios president Kevin Feige teased that Ant-Man 3 will kick off Phase 5 "in grand style" and that it will begin the "direct line" to Avengers: The Kang Dynasty, one of three confirmed Phase 6 films. from Marvel. slate.
A full trailer was shown following these comments, but as with most Marvel D23 trailers, it has not been made publicly available.
Werewolf by Night: Release date finally confirmed
Finally, after months of waiting, Werewolf by Night – an upcoming MCU TV special – has an official release date: it's coming on October 7th.
Directed by composer Michael Giacchino (Lightyear, multiple MCU films), Werewolf by Night will star Gael García Bernal and Laura Donnelly, and draws inspiration from horror films filmed in the 1930s and 1940s.
And, based on the first trailer for the special, that's exactly the kind of aesthetic and tone it conveys. Shot in black and white, the teaser gives off a very old-school vibe, complete with humor, Hitchcockian camera angles, and plenty of mature themes. There's even more than a few blood lashes, which goes to show that Marvel isn't averse to crossing that familiar sentiment line that it's been afraid to cross since the beginning of the MCU.
Under development…